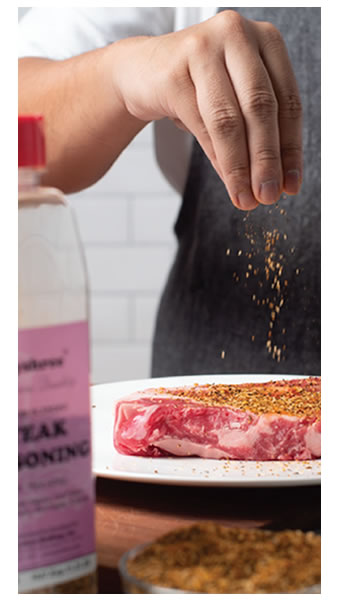 With more than 3 generations in the Spice Industry, Jayshree offers an array of over 180 Spices and Seasonings. All our products are hand-picked from across the world. We have a complete emphasis on Quality, here at Jayshree, and ensure you will receive a fresh and flavorful product every time.
We have always operated with the mentality that our Spices need to be of the Highest Quality, not to be governed by price. We have used many of the same sources for our products for over 20 years! With a relationships such as those, we are able to chose from the finest crops available, from our sustainable and verified suppliers.
We only sell high quality, Spices & Seasonings here at Jayshree, so you can be assured we are not adding MSG, additives or fillers of any kind.
Our spices are ground fresh, custom blended, and packaged on site. Certified food managers are located on-site for complete supervision, while final products pass preliminary measurement inspections by our rigorously trained staff.
Products are shipped out from our state-of-the-art manufacturing facility directly to our customers. This allows our valued customers to have the freshest ingredients possible. Our spice blends are made to order and are not inventoried in large batches.
We are always continuing to update our product library. As trends come and go, Jayshree is able to adjust and create new products in-house.
We are not just a quality-driven company; Jayshree is the Spice of Life!